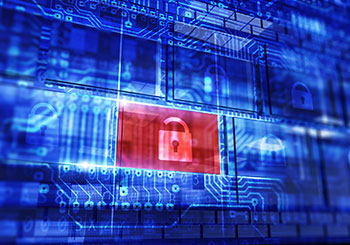 The risk of experiencing a cybersecurity incident is at an all-time high. That's why smart organizations in Palo Alto, San Jose and Mountain View look to Jump Start Technology as their trusted and experienced Cyber Security solutions partner.
With Jump Start's cybersecurity and compliance solutions, you'll never have to worry about security breaches that can severely damage your business, reputation, employees, clients, and assets.
Our innovative approach to data security services will help create a robust security environment that not only protects your infrastructure, but also enhances your business operations.
Our Cyber Security packages include:
State-of-the-Art Security Risk Assessment -  Our cybersecurity assessment process is designed to evaluate threats and vulnerabilities to your data and systems, known and unknown, to determine potential losses of your data, and how prepared your system and infrastructure are to address those losses. We provide you with a detailed description of vulnerabilities, and a recommended course of action to fix them. We also work together with you to provide you with a total security plan.
Penetration Testing -  Penetration testing is used to assess your company's exposure to a cyber-attack.  We combine advanced scanning technology along with cutting edge techniques and tools to detect your organization's internal and external vulnerabilities to cyber threats. These simulated cyber attacks allow us to discover your potential technical and operational weaknesses that could result in a serious data breach. Jump Start Technology will provide a written report summarizing the vulnerabilities identified, threat level, and remediation steps.
Managed Security Services -  Our comprehensive security monitoring and management platform utilizes cutting-edge technology administered by our security experts. Designed to improve your overall security presence, our portfolio of services includes 24/7 monitoring, automated patch management, anti-virus & malware protection, web content protection and content filtering.
Data Breach/Incident Response -  Ready at a moment's notice, our team of incident response experts will investigate, contain and repair a data breach. We'll preserve the evidence, perform post-incident analysis of the breach, and provide analysis of the incident, as well as recommendations for enhancing data security moving forward.
Security Awareness Training - Your employees can be your biggest security liability, or a valuable first defense against a cyberattack.  Our security awareness training will provide your team with the tools and techniques to more easily identify cyber threats (like phishing emails or social engineering attacks), as well as ongoing tracking of compliance and awareness through continued blind testing (ie. fake phishing emails.) This training program both raises the understanding of potential risks and teaches your employees how to avoid these risks to keep your data, systems, and networks more secure.
Dark Web Monitoring -24/7 Dark Web Monitoring, we search for your compromised data on social media platforms, hidden chat rooms, black market sites and more.
When an organization faces a Cyber Security threat, time is of the essence. Don't wait for an unforeseen data disaster; contact Jump Start Technology today to get started.