Quick Tips for Boosting Cybersecurity at your Small Business or Organization
With cyber attacks (hello ransomware) on the rise, it's more important than ever to make sure your business is properly protected. With our cybersecurity toolkit, access the tools you can use to educate your users about protecting your business (and data) from this growing threat before it's too late.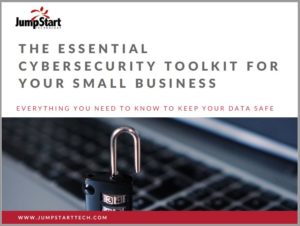 In this toolkit, you will learn:
Quick and easy tips for setting up a cybersecurity training program
From Phishing to Malvertising – how to spot (and avoid) a cyber scam!
Essential solutions for total data protection
And more.
Download the Toolkit today!