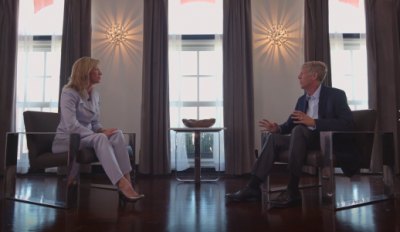 CyberSecurity Today is produced by The Dicks Nanton Celebrity Branding Agency® and directed by 15-time Emmy® award winner Nick Nanton. Ron DeAngelis' commitment to his client's cybersecurity was the main reason he was selected to be a part of the show.
About Ron DeAngelis:
Mr. DeAngelis is a seasoned Information Technology executive that has been working with startup companies for over 20 years.
Ron graduated from San Jose State University with a BS degree in Business Administration/Finance and Communications.  He founded and has led Jump Start Technology, an IT consulting firm headquartered in Mountain View, CA, for over 22 years.  Jump Start has setup and managed the IT infrastructure for over 100 startup companies during this time.
Ron's prior experience includes managing IT at C-Cube Microsystems (as it grew from 150 to 1000 employees with offices worldwide in less than 3 years), Novell, and Franklin-Templeton.
Ron and his wife, Sonya, live in Los Altos with their three children.  Ron is heavily involved in the community and holds a leadership position in both Boy Scouts and a youth soccer organization.
Check out our YouTube channel for updates here!