Searching for the Right Managed Services Partner?
Get Started with this Checklist.
The 10 Absolute Must-Haves to Look for In Your Next Managed Services Provider
Our free checklist will help simplify the search for your next MSP by: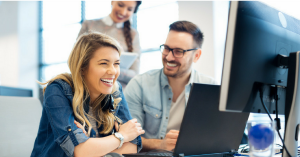 Evaluating your IT consulting firm and even more specifically, your managed service provider is one of the more important business decisions you'll make.
Helping you to find the right managed services partner helps to build reliability and performance into your company's IT environment – and takes problems and support costs out.
This checklist will make your MSP search easier by helping you identify the services and benefits you should evaluate when selecting your next provider.
Download your Checklist Here.