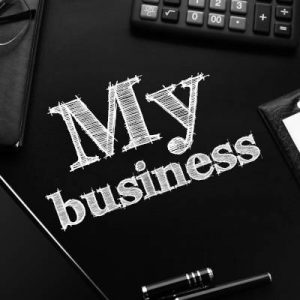 If you're like most businesses who managed to remain open during these trying times, you have had to make a wide range of changes. The question is, are your customers aware of them? Do they know your new business hours or your COVID-19 precautions? Is your only communication tool a piece of paper taped to your door? Now is the time to take advantage of one of the most potent business communication tools available: Google My Business.
Is Your Business Still In Pre-COVID-19 Mode?
It has been about a year since most organizations had to enact radical changes to their business model in response to the pandemic. Unfortunately, some businesses could not adapt (through no fault of their own) and didn't survive to see the New Year.
For those businesses that were able to evolve, now is no time to rest on your laurels.
Even as vaccinations roll out, the reality is things will never return to the exact way they were pre-COVID. For better or worse, your business needs to make any temporary changes permanent to provide the experience your customers have come to expect and even rely upon. Moreover, now is the time to enact any changes you were putting off in hopes of things returning to "normal."
Most customers, even those that have worked with you in the past, will likely use a Google search to look up your company, get your phone number, check your online menu, check your business hours, etc. Google is their first impression of you, and their repeat stop to grab basic information about you. You can control the data Google displays about your company by managing your Google My Business Page.
Update Your Google My Business Page
Your Google My Business page manages the public information that Google displays when your business appears due to a person's search. Hopefully, when the pandemic first stuck you altered your business operations (opening, closing hours, etc.) and in response, you updated your GMB account to reflect these changes.
If you haven't, now is the time to review the information you have there. Have you updated your business hours or services offered? Ensure the contact information on your GBM page corresponds to the NAP (the Name, Address, and Phone Number) you have on your website.
Your NAP is vital because Google uses your Google My Business page to provide local searchers with information about your business. If this information is inaccurate, you reduce your business' ability to get your message out and for customers to get in touch with you.
Moreover, if you want your business to turn up in a local search, your GMB presence needs to be as accurate as possible. Remember, as far as Google is concerned all search is local, and if your information isn't correct, Google may show a competitor's information instead of yours.
Finally, getting your business on Google doesn't happen automatically, there are some steps for you to take. if you haven't claimed your Google My Business account, you are, as we noted, limiting your business's ability to be found. Of course it shouldn't need to be said that if your business doesn't turn up in search, your bottom line will suffer.
One more thing: we've been talking primarily about Google's My Business page, but you need to be doing this across all of your social media accounts too. Everything should be accurate, because some of your customers will have their own preference for finding your business.