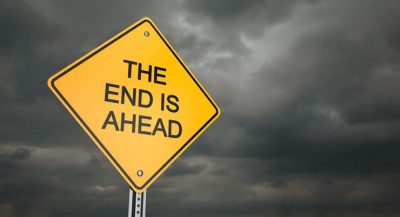 Last month, we passed a milestone: less than one year left until the end of Windows 7. As of January 14, 2020, the legacy operating system will no longer receive extended support or software updates from Microsoft, meaning any machine still running it past that date will be susceptible to security vulnerabilities.
What does "End of Extended Support" mean?  First, end of extended support does not mean that Windows 7 will stop working, but critically, end of support does mean that Microsoft will stop developing the product and there will be no further security updates.
How many people are still using Windows 7? The number will surprise you, especially since mainstream support for Windows 7 ended in 2015. As of December 2018, Windows 7's user share was still 42.8% of all Windows PC, with Windows 10 accounting for 45.5%. Even more shocking, that was the first month since its release three years ago that more computers were running on Windows 10 than its predecessor, Windows 7.
If we have nearly a year, do we need to start this process now? Keep in mind as you begin implementing your 2019 IT budget, that now is the time to consider the cost of upgrading or replacing any desktop or laptop running Windows 7. Because of the early end of life date in 2020, any upgrades or replacements should be in place for several months before the January 14 end of life date. That means you'll have time to work with us at Jump Start Tech to transition smoothly and avoid any down time or interruptions.
Why does it take some businesses so long to adapt to end of life announcements? Many reasons, all of which will be familiar to any business owner: the expense and the time-consuming work required to update and upgrade computers, particularly for small and medium-sized businesses. The use of important legacy software that relies on an outdated operating system. Older equipment that may not respond well to the system requirements necessary for an upgrade to a new operating system. The time and expense required to training employees to use new systems.
How easy is it to upgrade to Windows 10?  That depends on the age of your desktop or laptop computer. With minimum specifications needed to run a Windows 10 Operating System, there is some speculation that as Windows 10 evolves the existing specs may no longer be sufficient.  We recommend that desktop PC's are replaced every 4 years; with the cost of the upgraded Windows 10 license and professional services associated with the upgrade process, this might be the best time to perform a refresh of older machines.  Having your employees upgrade to newer, faster computers will definitely improve productivity and overall job satisfaction, with will all contribute to your company's bottom line.
What will happen if we don't upgrade our systems? When Microsoft ended support for its popular Windows XP operating system in 2014, it affected 40% of the world's estimated one billion computers. But change arrived slowly, even with a long rollout and multiple security announcements. Five years later, around 5% of the world's computers still use Windows XP, even though several ransomware attacks (most notably WannaCry) have targeted legacy systems still running XP. As hackers realize how many potential cybercrime victims are still running Windows 7 beyond January 14, 2020, they're sure to turn their attention in that direction.
Sticking with Windows 7 after that date means your system will be extremely vulnerable to malware and viruses, as well as technical bugs.  We do not recommend that you leave your company in this vulnerable position.
Good news to keep in mind: when Microsoft introduced Windows 10, Microsoft adopted a new policy for the sustainability of their products, a model known as Windows as a Service (WaaS). It incorporates continuous updates and support for current product offerings, like Windows 10.
This policy will be a boon for businesses that are using Windows 10 since you'll be able to remain up-to-date with the latest fixes and updates, without the need to upgrade to a new operating system. WaaS ensures a smooth transition between iterations of a single operating system, so even if Windows 10 looks completely different years from now, incremental updates will happen behind the scenes without a major disturbance.
If your business is still using Windows 7, the time is now begin planning for its end of life date. Jump Start Technology can assist you in that planning and help you create a schedule for the transition. We can help you implement a number of solutions that will enable a smooth transition to a more modern operating system. Contact us to get started!